3, 4, And 5 Bedroom + DSQs for Sale in Kileleshwa
True Inspired Living
From $ 210,000
3 Bedroom -Selling From $ 210,000 ( Only A Few Units Left )
4 Bedroom -Selling From $ 270,000 ( Only A Few Units Left )
5 Bedroom -Selling From $ 290,000 ( Only A Few Units Left )
Conveniently situated in the highly sought after, private and secure neighbourhood of Kileleshwa. These apartments have been designed with meticulous attention to the needs of the occupier, and spares no expense on the sizes of the rooms Residents here will get to enjoy the chic, urban living, where relaxation & sophistication merge to create the ideal place to call home.
From the spacious lounge and dining area, the fully fitted modern kitchen with pantry, the en-suite tranquil bedrooms to the first-class amenities;Conveniently located at Kileleshwa,an address surrounded by convenience, a remarkable and unique lifestyle.
The 3 Bedroom Apartment All Ensuite with a DSQ spanning 2,227 Sq Ft Kshs. 20m while 4 Bedroom Apartment All Ensuite with a DSQ spans 2,765 Sq Ft Kshs 23.5M. The orientation of the bedrooms allows creating a favourable atmosphere in the rooms with a view of the sunset over the panorama of the city. It boasts a spacious lounge, dining area, kitchen with a pantry and laundry area.
Separated Fitness Centre for men and women
Spacious Rooftop Entertainment Lounge
Standby generator for public areas
CCTV Surveillance & 24-hour Security.
Discuss your payment plan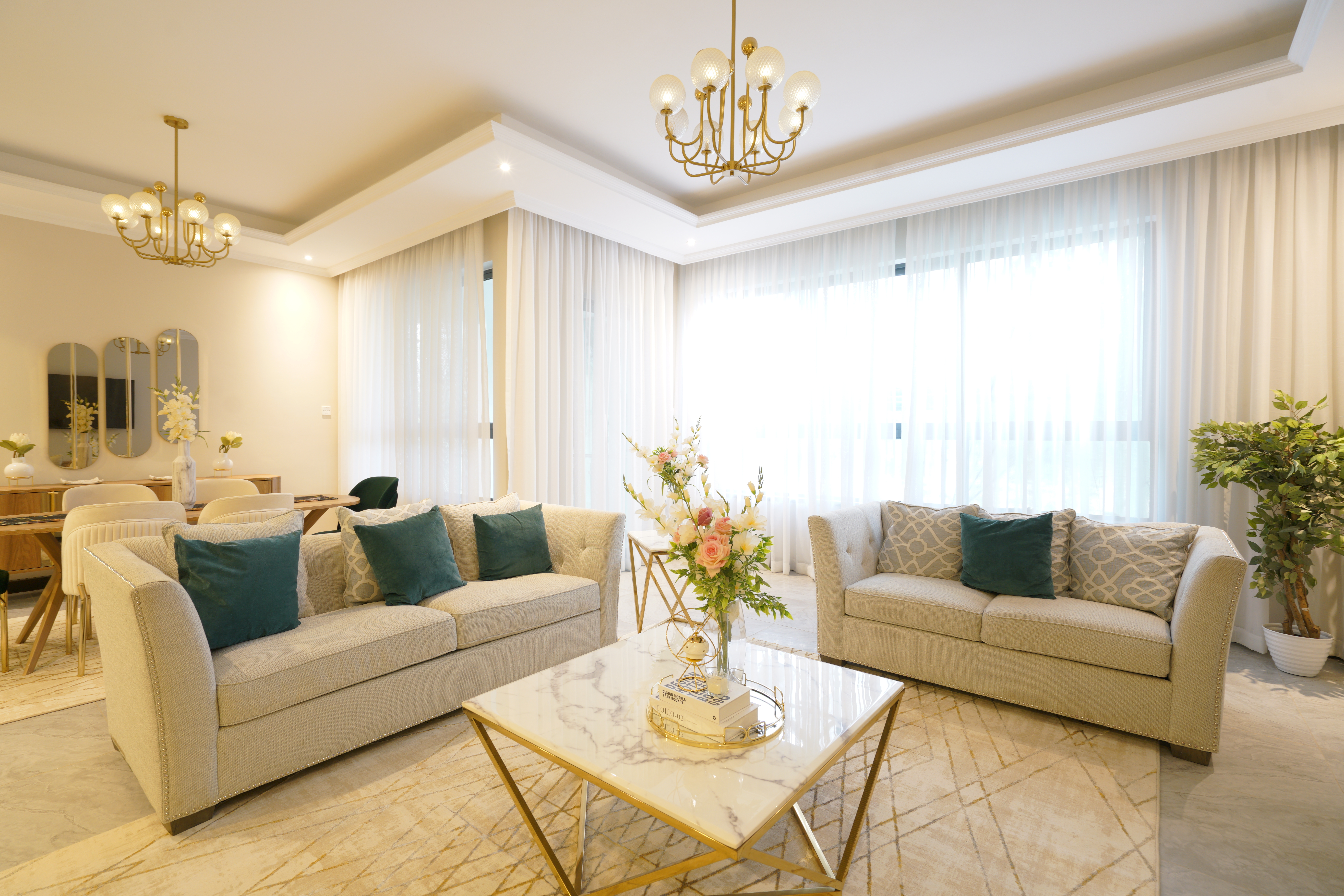 3, 4, And 5 Bedroom + DSQs
By Koch Properties