5 Bedroom Palatial Homes for Sale in Karen
A Private Sanctuary Away From It All
Kshs 95,000,000
(Only One Unit Left )
Are you ready to step into a world of opulence and grandeur? These magnificent homes in Karen offer an unparalleled living experience that will leave you breathless. From the moment you step inside the Resident's Club House, you'll know that you've arrived at your dream home.
Indulge in the ultimate in relaxation at the Spa, where you can pamper yourself with a wide range of treatments. Spend time with your loved ones in the Lounge, Gazebo & Fire Pit, or Indoor Games Room, while the little ones enjoy the Children's Play Area. With the Screening Room for Cinema & Events, you'll feel like you're at the movies every day.
These homes are not just about luxury - they're also about safety and security. With CCTV Surveillance, Access Control Facility, Electric Fencing, and Intercom, you'll feel secure knowing that your family and property are well-protected.
No need to worry about power outages or water shortages with the Power Backup, Borehole, Water Storage Facilities, Rain Water Harvesting, and Solar Hot Water System. These 5 bedroom palatial homes have been designed with sustainability in mind, so you can rest easy knowing that you're doing your part for the environment.
Located in the idyllic neighborhood of Karen, these homes offer stunning views of the Ololua forest and are a stone's throw away from some of the area's most iconic attractions. Imagine waking up every day to the sound of birds chirping and the fresh scent of nature - this is the reality of living in these homes.
Don't wait any longer to live the life of your dreams. Schedule a viewing today and discover the magic of luxury living in Karen. These homes are waiting for you, and they're ready to take your breath away.
Visitor's Reception & Lobby
Screening Room for Cinema & Events
On-Site Management Office
Satellite TV & Fiber Optic
Identify your palatial home of choice
Sign a sales reservation form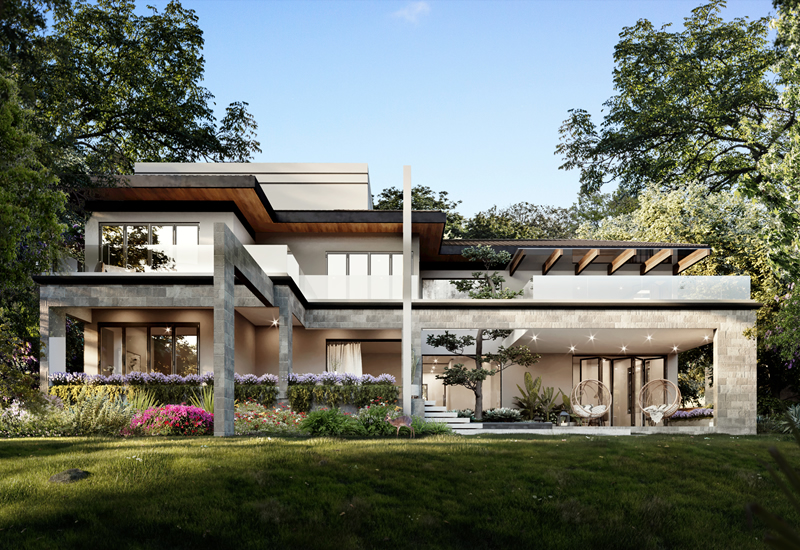 5 Bedroom Palatial Homes
By Koch Properties