Orchid Villas, Karen for Sale in Karen
Orchid Villas Karen: A Luxurious Haven of Rustic Elegance
From Kshs 110,000,000
Are you in search of an elegant and luxurious living space nestled within a serene and vibrant environment? Look no further – Each Villa at Orchid villas in Karen offer an exceptional blend of comfort, style, and convenience. This meticulously designed residential development, comprising 8 spacious units, presents an enticing interplay of indoor and outdoor spaces that are sure to captivate your senses.
Orchid Villas - Elegant Residences in Karen
Orchid villas lies in the heart of Karen, within a lush and leafy suburb. Accessible via Forest Lane, this gated compound exudes an inviting sense of tranquillity while providing residents with easy access to a plethora of high-quality amenities. From premium shopping facilities to well-equipped hospitals and internationally renowned schools, everything you need is just moments away.
Luxurious Villas In Timeless Tranquillity
Orchid villas exude an architecture that effortlessly marries rustic charm with modern convenience. The exterior evokes a timeless country atmosphere, surrounded by meticulously landscaped gardens.Orchid villas offers two distinct options: 4-bedroom units spanning 515 square metres and 5-bedroom units covering 570 square metres. Accessibility is paramount, with a master bedroom wing on the ground floor, seamlessly connecting residents to the lush outdoor spaces. For those seeking a productive work-from-home setup, a spacious home office awaits.
Where Functionality Meets Elegance
The Ground Level
Experience a world of elegance on the ground floor where artful spaces seamlessly combine functionality and aesthetics. From a welcoming entry porch to a spacious living room with a fireplace and connected verandah, every detail is thoughtfully designed.Delight in culinary creations in the eight-seater dining area, illuminated by natural light, its sliding doors leading to a dedicated verandah adorned with contemporary decor.The contemporary kitchen, complete with a cooking island, appliances, pantry, and store, is a chef's haven. Retreat to a private master bedroom , a haven of exclusivity, offers direct access to a private garden, allowing natural light and refreshing ventilation to infuse the space. A meticulously organised walk-in closet fitted with high-quality joinery and accessories, ensuring your possessions are elegantly displayed, or indulge in the comfort of an ensuite guest room. Boost productivity in the easily accessible home office, and tend to household needs in the elaborate utility area with a laundry and kitchen yard.
The Upper Level
As you ascend to the upper level, be enchanted by a family room with a cozy fireplace and balcony, offering captivating views. Catering to upper-floor residents, a convenient kitchenette is complemented by two generously sized ensuite bedrooms featuring walk-in closets and impeccable interior finishes. For those seeking even more space and versatility, an optional fifth master-sized bedroom awaits.
A Lush Oasis
The landscaping of these enchanting villas in Karen unfolds like a captivating symphony, harmonising tropical and indigenous vegetation to create a lush oasis that invites serenity. The meticulously crafted outdoor space features well-defined and usable lawns adorned with effortlessly maintained grass, providing a verdant canvas for relaxation and play. As you explore further, you'll find verandahs that seamlessly blend with the surrounding garden, effortlessly blurring the lines between indoor and outdoor realms.
These villas in Karen epitomise refined living, seamlessly intertwining luxury, comfort, and natural beauty. Your extraordinary journey awaits.
Adequate parking facilities, including covered carport
Secure perimeter fence with electric fencing
Borehole for exclusive water supply to the development
Centralised sewer treatment plant
CCTV coverage for enhanced security
Select your unit of choice.
Put down your deposit and sign your sale agreement.
Discuss flexible payment plan on balance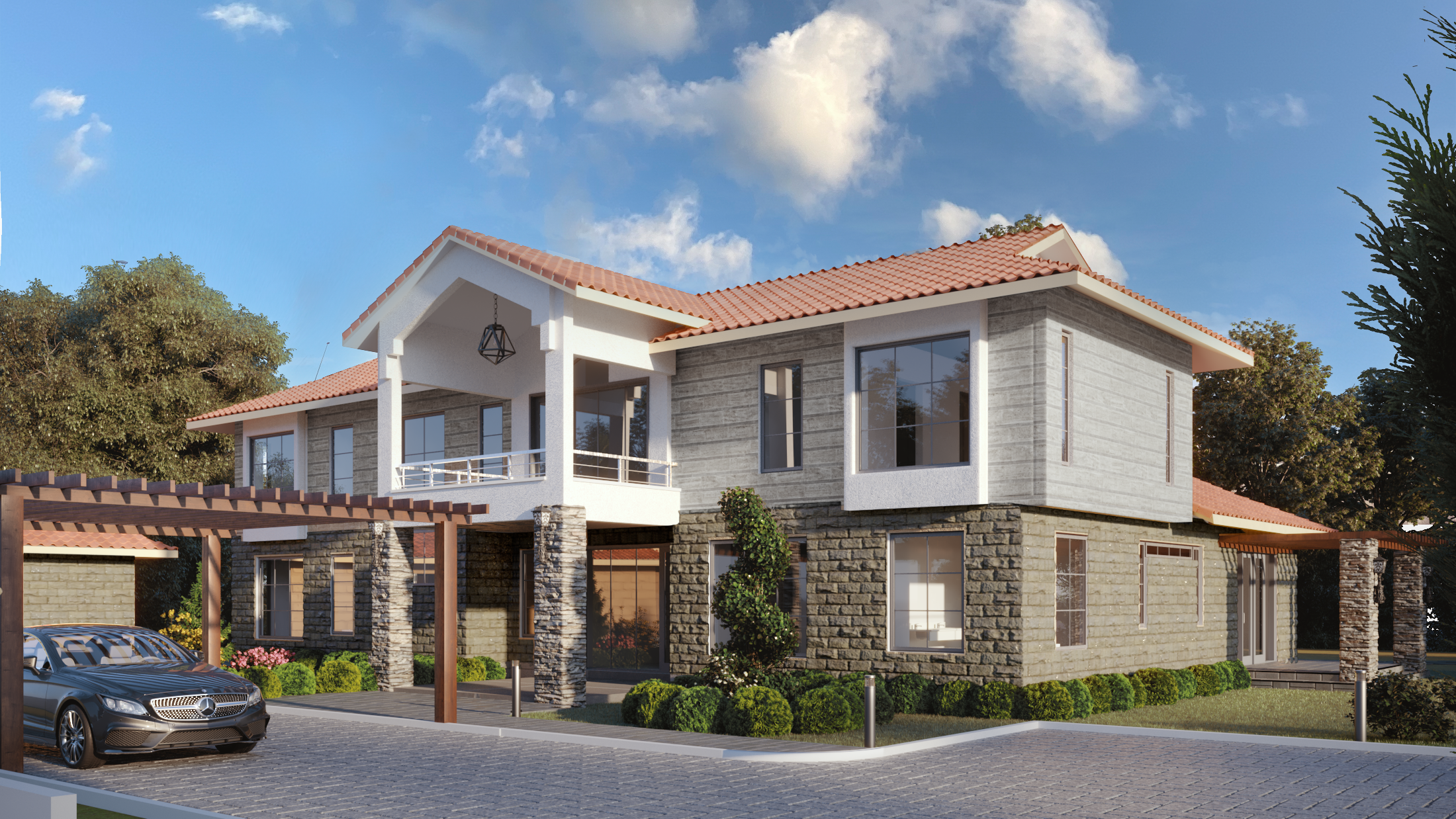 Orchid Villas, Karen
By Koch Properties